Testimonials
(Volume 1)
Volume 1 | Volume 2 | Volume 3 | Volume 4
Southland puppy owners please send your news for inclusion here!
---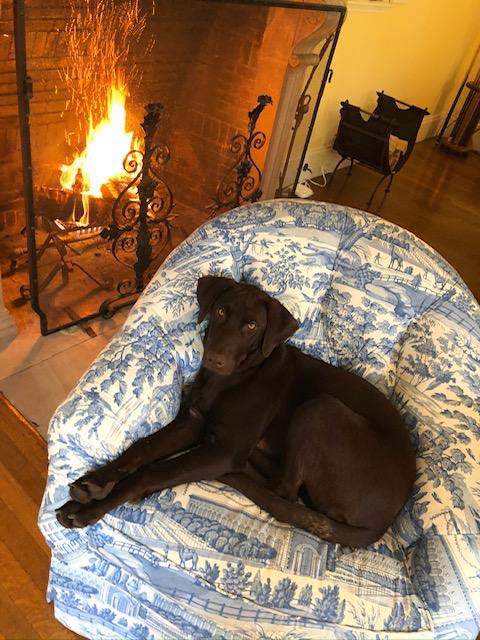 Hi Diana,

Jack and I wanted to send you a picture of Ripley (aka Stitch - Storm x Gunner 2019). He's such a great dog! Loves fetch, gets along with our cats, and is so great with all other dogs. He's even been on a cross-country journey to California to visit our parents! He's just a big sweetie.

Zoe Fuchs
---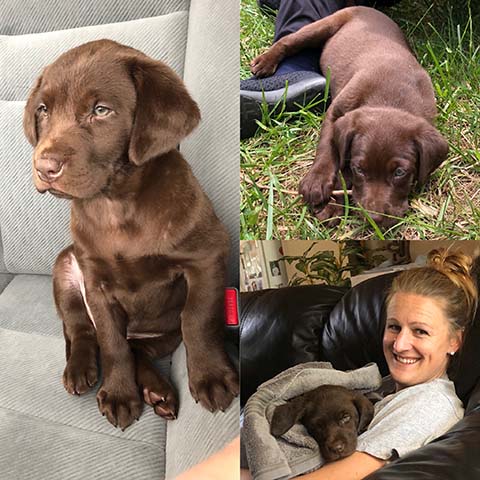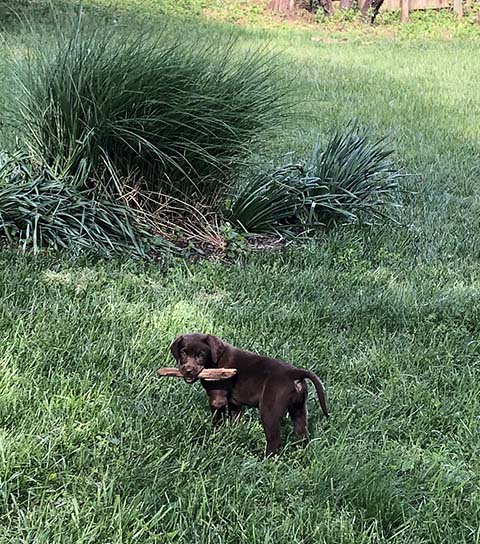 Hi Diana,
I just wanted to check in and let you know how happy Surry (Boo/Max) and I are. She has brightened my and my family's day, every day. She has grown and learned so much already. She loves exploring her big yard, retrieving ANYTHING, and napping :)

Just wanted to say Thank You :)
---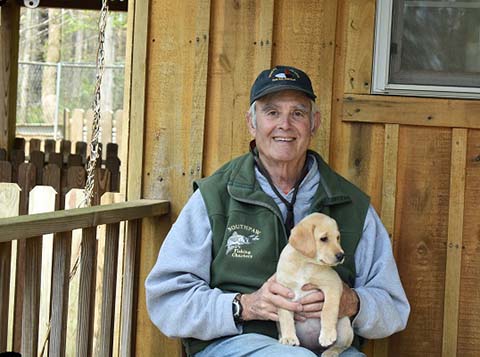 Diana,
I can't tell you how many of my hunting friends have Southland dogs. Between Deacon, Tolly and Abby, that's 35 years of Southland dogs for us. All three have been named into the Drum Point Hall-of Fame. And we've had a bunch of retrievers since 1969!! I would not get a dog from any other kennel, period. You should be very proud of what you have accomplished over the years. I don't just say that, it's true.

John Chew
---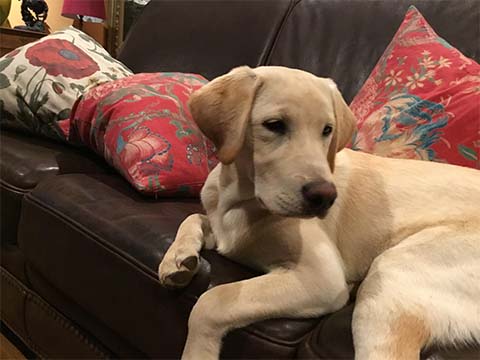 Saki Southland Doggone Hobbs
We ❤❤️❤️❤️❤️❤️❤️❤️❤️❤️❤️❤️❤️❤️❤️❤️❤️❤ Saki............thank you for breeding the best, most beautiful retrievers in America! From our first dog Toro, 25 years ago, a magnificent bold fearless lovable boy to today with Saki "the nose" who is smarter, more peaceful, lovable and observant than any dog we have ever witnessed; Diana you are the best!
We love you!

Samuel & Lisa Hobbs
Twin Lakes Farm
Greenville, Delaware
---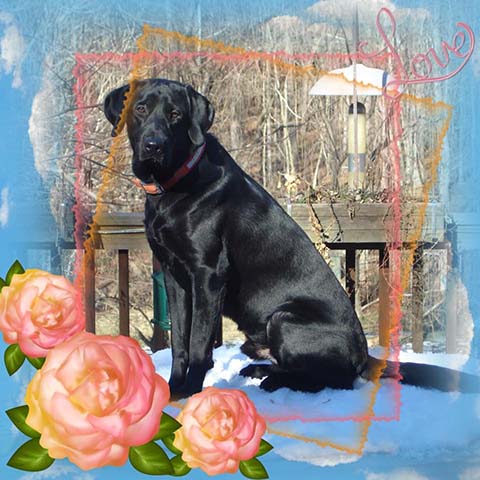 Diana,
It was great sadness that we said goodbye to one of the most incredible dogs imaginable. He was a pup from Cotton and Leroy's litter born on 5/7/2004. Raven was fearless, athletic and loyal until the end. We were blessed to have him in our lives for almost 14 years. Every time we took him in public people stopped us to comment on how handsome and personable he was. He is gone but will never be forgotten.
The Broer Family
---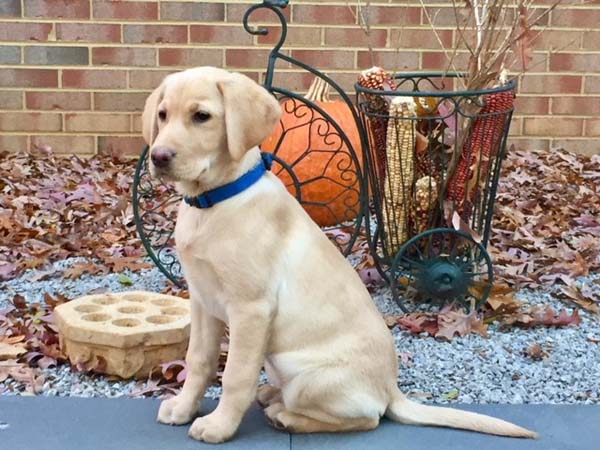 Diana,
Emmy is truly an amazing puppy. I have found there is a lot to be said about getting an older 12 week puppy that is well socialized. Our last 2 girls from you were 7 weeks and I don't recall their training being such a breeze as Emmy. She is already the light of our life. She took to her crate immediately, has figured out where to do her business in the yard, sleeps through the night, and is a joy to watch play. She has a very sweet temperament, but is not at all shy. Actually she is pretty fearless right now, jumping off a wall several feet up, and then repeats it. She seems exceptionally intelligent to all of us. She stops and listens to us, watches TV, retrieves area rugs, toys, looks up in the sky at ducks flying over & loves running through leaves. I am amazed at how fast she learned come, sit, down. I will begin to teach her stay and begin adding distractions. I have no doubt she will be a wonderful companion and guard dog all rolled into one. My husband is finally smiling again for first time since our Alli died a few weeks ago. Emmy was there at your kennel just waiting for us to come find her and bring her home. Thanks so much for raising such beautiful puppies. This is our third from you and our daughter and her husband hope to bring one home also in the next few months.
Gail and Gene Batt
---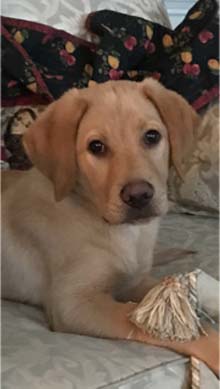 Mace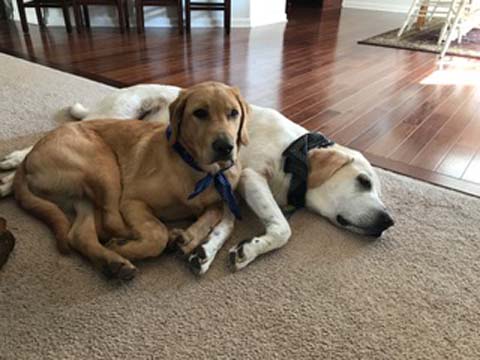 Dixie and Cruise
Mace (Dixie-Cruise Litter)is an awesome puppy and a great member of our family! He loves his older brother Cody and gets along very well with other puppies/dogs. He loves to snuggle with our 13 year old at night and bounces through the tall grass on our daily walks.
He is the best!
Thank you for breeding a perfect puppy!!!
Deanne, Brent and family
---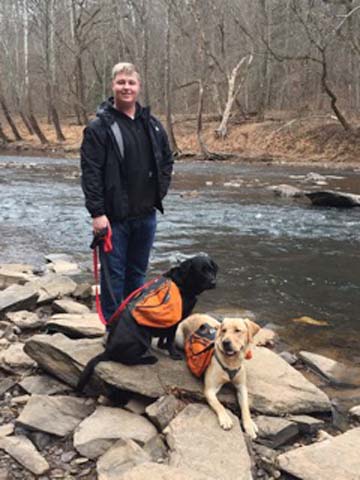 We just wanted to share some updates on Harley and Levi. Harley the black lab (Luke/Trick litter) was adopted about 3 years ago and she is the most loving, sweetest and smartest dog. So we then decided to adopt the yellow lab Levi (Duke/Dixie litter). He is just mister happy go lucky with no care in the world. They have become such an important part of our family. We love them with all our hearts. Both of them are strong smart and quick learners. They love their hikes and swimming anywhere there is water.
---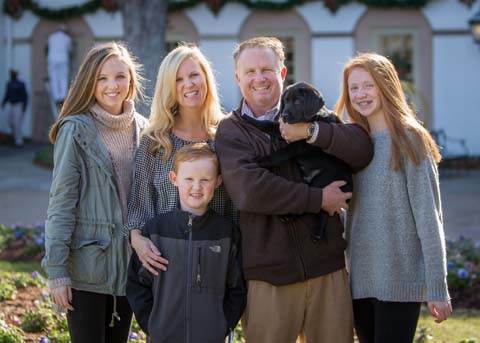 Diana
Just wanted to share some photos of Scout. He definitely is a handsome boy. We have truly enjoyed him and wanted to thank you for a great experience with you and your kennels. Will keep you posted as to his progress through his hunting training.
All the best,
Chris Hobbs
---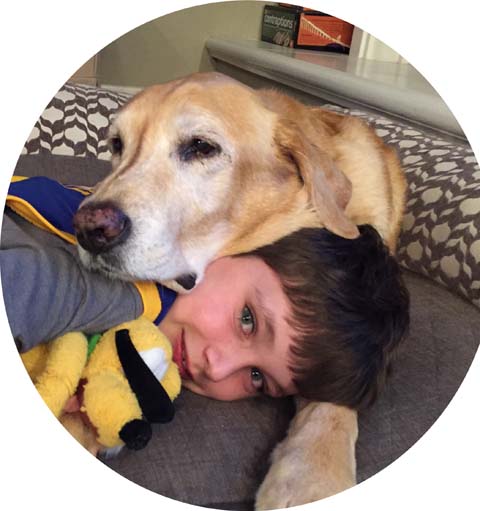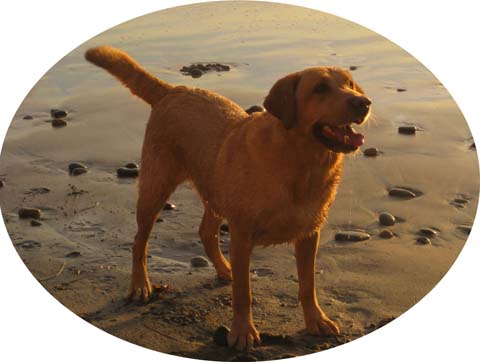 Dear Diana,
It has taken me 2 weeks to be able to sit down and write this email. It is with such deep sadness that our dear Koa passed away. Koa was from the LeRoy/Carly litter born on June 1, 2004. From the moment we brought him home until he took his last breath in my arms, he was the most incredible dog and special member of our family. He was such a loyal and loving dog to our family, with an amazing temperament. We got him before we had children and our kids only know life with Koa. He has been by my side through the challenges and joys of life and he will be forever missed. I wanted to thank you for giving us such a heartfelt experience with him, if only he could have lived forever...
Warmly,
Andrea Williams
---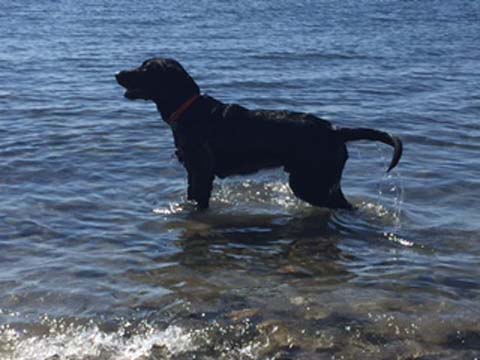 Hi!
We love our dog, Oscar, Cinder-Luke litter from February 2016. He is the best! And everybody comments on how beautiful and strong he is. He has a great personality and loves to play. My kids adore him. Attached is a recent picture at the beach.
Thanks,
Liz
---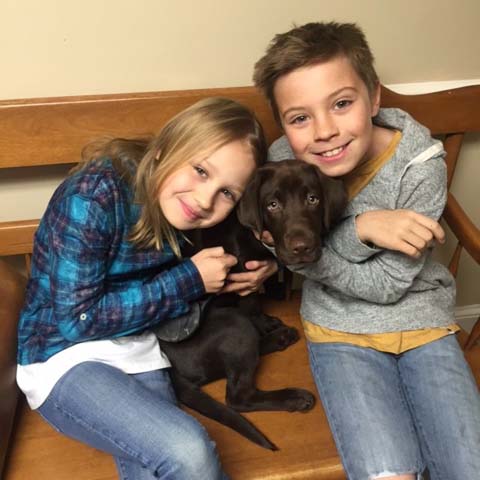 Hi Diana,
I just wanted to check in and say hello and let you know how much my family is enjoying Bulleit (Molly/Luke Litter)! He is such an amazing dog and has the best personality. I never thought I'd have another lab that compared to my beloved chocolate lab Copper who passed away several years ago, but both my dad and I are convinced that Copper is channeling some of himself in Bulleit. He is getting so big so quickly and the kids are absolutely enamored with him and vice versa. Here is a pic of him with Turner and Addison. I've passed your name along to several folks!
Thanks,
Lindsay
---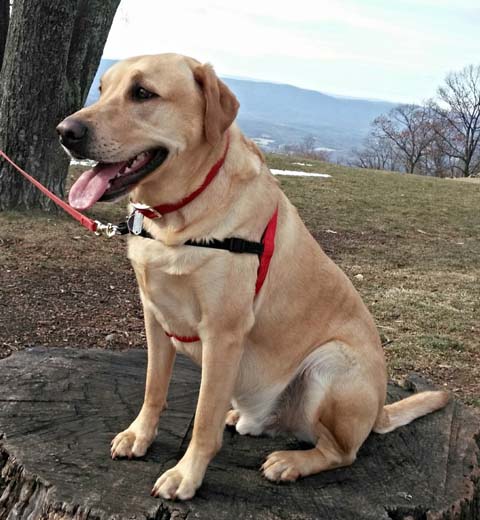 Thought you might like to see Luke (Joe/Dixie litter) at age four. If you remember, we got Luke from you when he was five months old. He and one other puppy were the last two left. We are Sooooo glad he was still available because he is one extraordinary animal.

Sandra Varney
---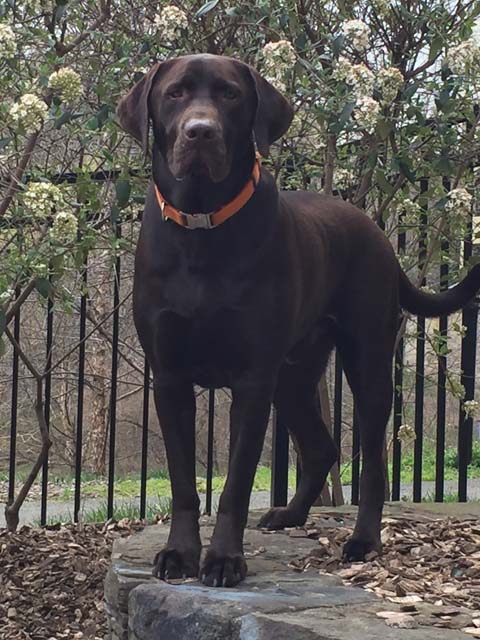 Jasper Newton of Southland celebrating his two year birthday today. He is out of Sarah and Luke and weighs a whopping 115 lbs. His love and affection for his family, neighbors and friends continues to overwhelm us. He hikes, swims runs with us and has grown to be quite the cuddle. He is simply the greatest companion we could have ever asked for in our lives.

The Pukish Family
---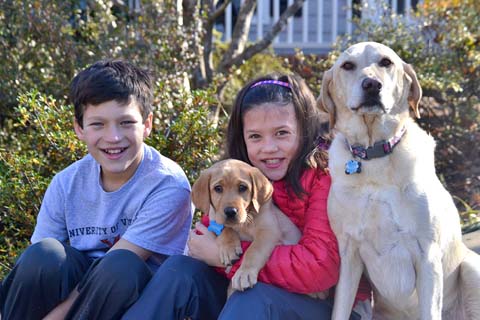 Diana,
Just wanted to send a quick note to let you know that we absolutely LOVE little Annie (Chance x Honey Girl). We couldn't be happier -- and more in love. She just turned 12 weeks old and has been immediately adopted by our 6 year old female lab. They wrestle, play and cuddle all day long (and all night!). We get endless comments about Annie's beauty, charm and health. What a sweet, gentle temperament (but also full of puppy goodness!).

Thank you so much for helping to bring her into our lives!

Amy
Charlottesville, VA
---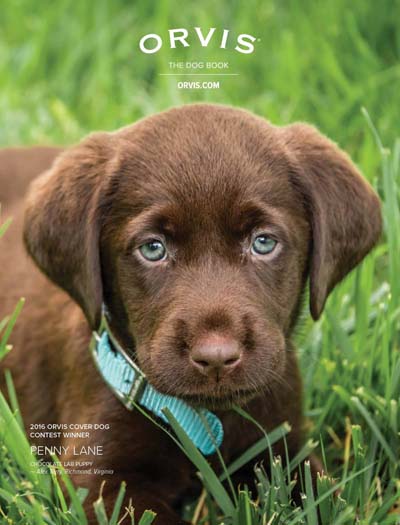 Hi Diana,
I just wanted to let you know that a photo my husband took of our sweet Penny Lane (Molly/Luke 4/21/2015 litter) won the Orvis Cover Dog contest and she will be on the Spring 2016 catalog cover. Penny is almost 7 months now and we fall more in love with her every day. She is so sweet and smart and people always comment on how beautiful she is. Thank you so much for giving us our dream dog! I hope you are well and Happy Holidays!

Sincerely,
Ashley and Alex Terry
---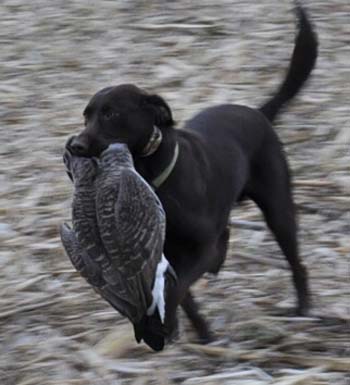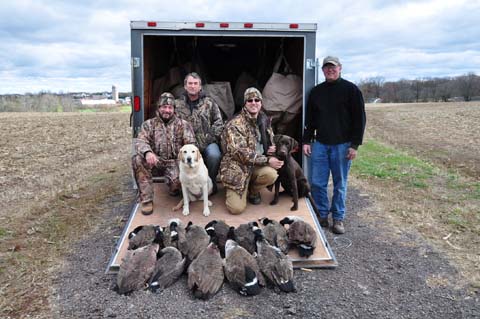 I couldn't be more pleased with Rex (Molly/Luke). Steady in the blind, has never had any reaction to gunfire, and delivered three geese to hand on first hunt! For 15 months what more could you ask for? Thank you Diana for Southland Kennels and a great hunting partner.
Also thought you might like to see one of your older dogs. Colbie Joe....father was Joe. Colbie is six now. She definetly kept Rex in his place on the hunt!

Andrew Adams
Montgomery County PA.
---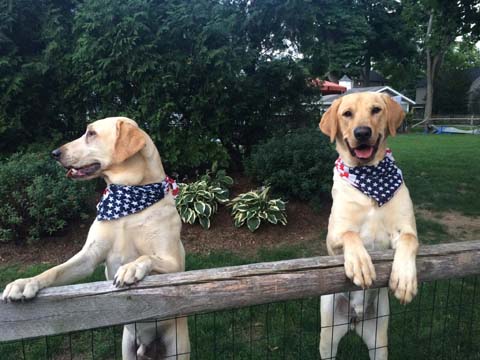 Diana,
Just wanted to send you a picture of Milo (4 1/2 out of Later and Joe) and Tucker (1 1/2 out of Honey Girl and Angus) Both are doing great, and are the heart of the family. As you can see they are also very Patriotic. Milo is teaching his younger brother the ropes....like patrolling the fence at night one last time to ensure the perimeter is safe! The kids in the neighborhood are always coming over to play when Milo and Tucker are out, and sometimes they even ring the doorbell and ask if Milo and Tucker can come out to play.

Both boys are solid muscle and smart as can be (sometimes TOO smart)!

Again, many thanks for giving us the love that these two provide.

Brian and Cindy Peters
---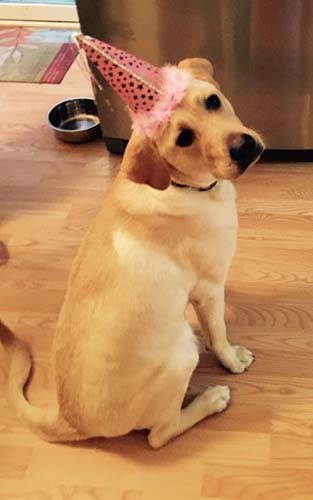 Wanted to share pics of Sandee's first birthday (Dixie/Gauge Litter 8-19-14). She has had a great first year and we just love her more than we could have imagined! Thank you!
All the best,
The Freeland Family
---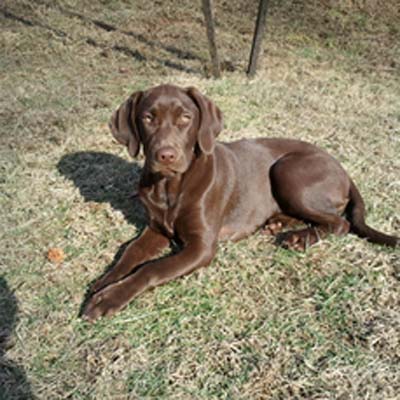 To Southland,
Wanted to send this picture of "Daisy" (Sarah/Luke 8-2013) She is so wonderful.
P.Coughenour
R.Emmanuelli
---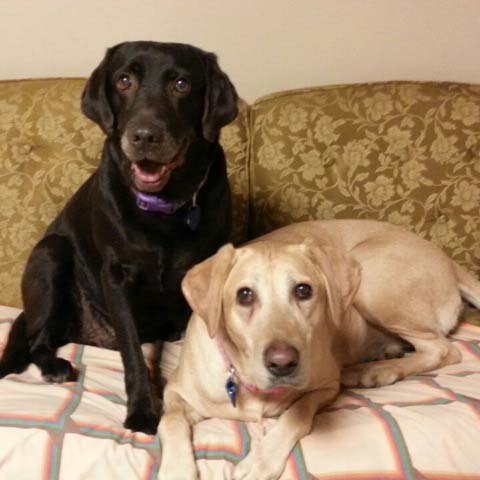 Hi Diana,
I can't believe our girl Trouble (Joe/Zoey 2007) is about to have another Christmas time birthday. She is an absolutely wonderful dog - near perfect! And although we still miss Zoey very much, we are incredibly fond of our sweet Rosie (another one or your retirees. She and Trouble are totally bonded and she is one of the sweetest, loving labs we have ever met. It is hard to believe we have had her less then 2 years! She is our chocolate lump of love :).
Thanks for sharing such wonderful dogs with us.

Best,
Rachel Kros
---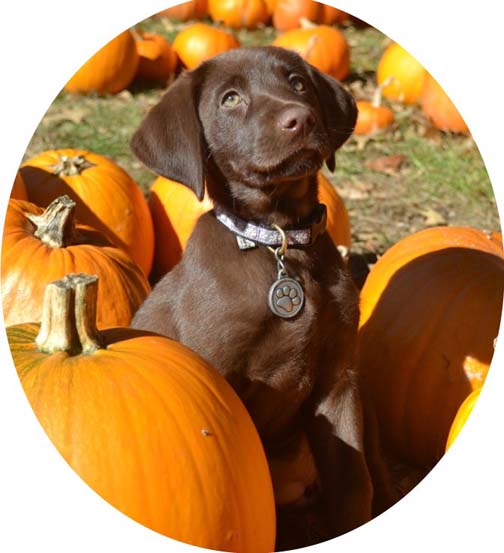 Diana,
We've been meaning to send pics and just not getting to it. Phoebe (Molly /Luke Aug. 2014) is doing great and definitely carving out her place in our home. She's been such a wonderful addition to our family, and I think she's pretty happy about things too. Her milestones are all about which sofa she was able to get up on by herself first, which second, when did she first learn she could climb the full steps thus making the upstairs no longer a puppy-free zone safe from her curious shoe-nabbing habits. :)
She's an incredible sweetheart and everyone who meets her loves her. Thank you so much for helping us find this new piece of our hearts.

Chris Boyd
---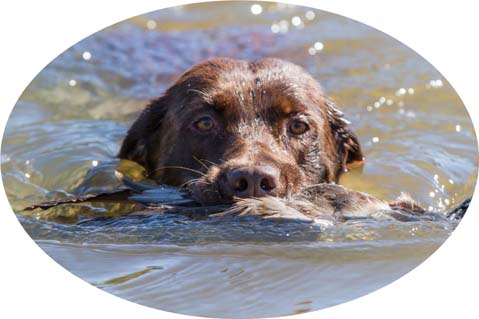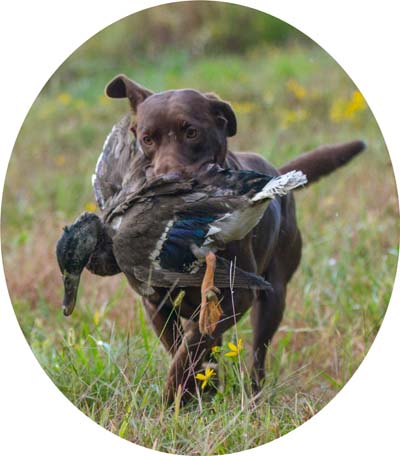 Diana,
here are some pics of Roxy (Luke/Jenna 12-2-12). These pics were taken during one of her hunt tests. She passed 4 in a row and earned her Junior Hunter Title. She trained with Dave Wolcott of Hillcrest Retrievers and Dave absolutely loved working with Roxy. He was very impressed with her pedigree and how well she took to training. Roxy is not only a great hunter but she is a wonderful family pet as well.
Thanks again.
Cameron, Sykesville MD
---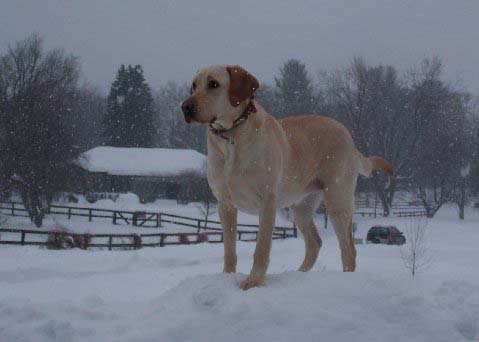 Hi Diana,
Just wanted to send you a few pics of Belle, the only female in a litter of 7 from 2012 Joe and Lucy. I must admit, she was a headstrong and difficult little pup, maybe because she was the only girl, but she has become the best dog I ever could have imagined. Most importantly she is a wonderful family dog, great with the kids and the cat. She is sweet and gentle and I have heard her bark maybe twice in two years. She has become an exceptional bird dog, she never loses interest,and she absolutely loves to retrieve. Whether it be in the field or in the house she is always at my side, she is my shadow. The picture of her looking out the window is what she does every evening waiting for me to come home from work. She is 95 pounds of muscle with a beautiful pretty face. She is the perfect picture of everything I was looking for when I was searching for our future pup.
Thank You,
The Sweeney family
Hopewell Junction, NY
---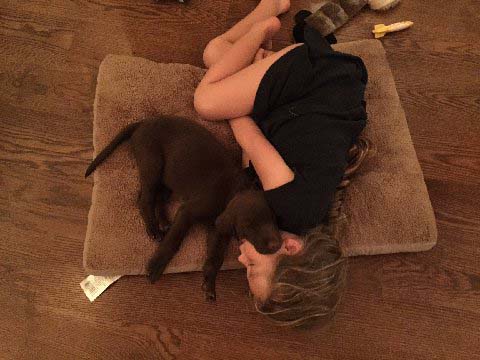 ..."Girl meets puppy, girl falls in love with puppy, girl and puppy play hard then fall asleep....the rest is history"
Milly with Leroy (Molly/Luke Litter 8-9-14)
Owned by:
John Rainero Bristol, VA
---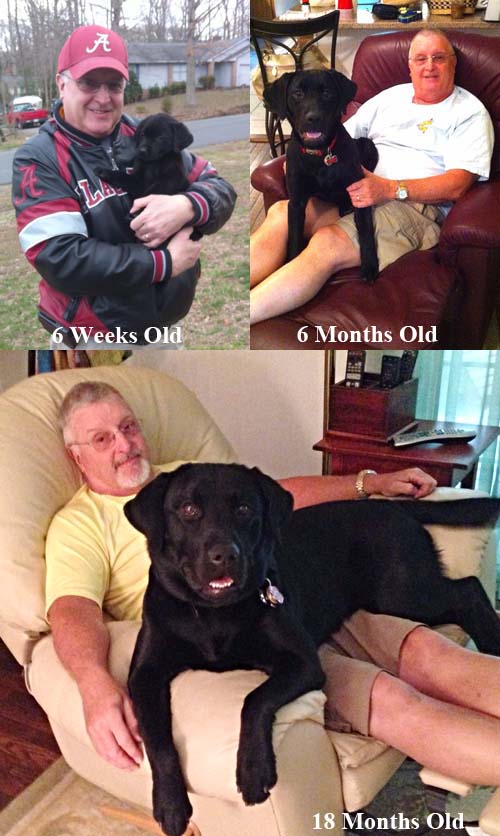 Jethro is truly one of the kindest labs I have ever had. He is friends with all people & all dogs. He has been complemented by everyone who has met him on his appearance & disposition. He really is a lap dog who watches TV with me every evening. He plays with our grandkids for hours on end. He loves our pool & our yard. I'm so thankful to Southland Kennels for their consistent line of quality dogs. Diana Jagoda truly goes the extra distance to make this happen!

---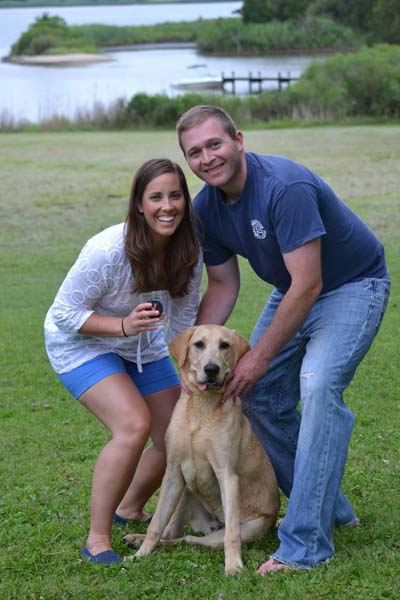 Hi!!!
Brian and Marty McCullough here! We wanted to send you some pictures of our handsome Jax McCullough. Jax will be 9 months soon! He is sweet, playful with other dogs and humans and loves loves loves to retrieve and swim. He has brought so much love into our family. Thank you!! We love him dearly!! We take him everywhere, whether it is a trip to the beach or just a Saturday to Home Depot. He is our best bud. : ) I know he is looking forward to Duck Hunting season with my husband. : ) His favorite trip so far has been to the beach. We try to take him swimming at our lake on the weekends. As long as he is in the water or he has a ball, he is the happiest pup on the planet.
We want to thank Southand Kennels again! Enjoy our recent pictures we have attached for you.
Love,
Marty, Brian and Jax McCullough
---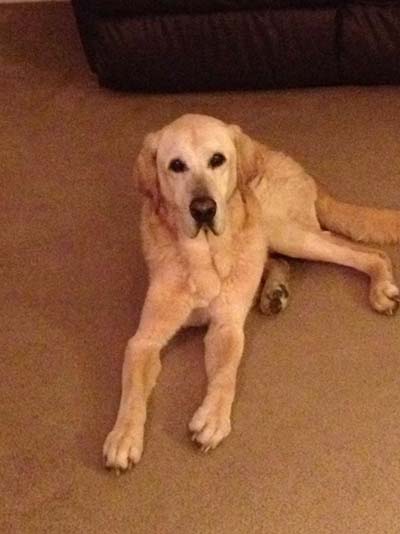 Good Evening,
This is about 13.5 years late, but I wanted to thank you for allowing us to purchase Salvo (Blu-Susie Litter).  He was truly the best dog we have ever owned.  He has been great with our two boys, an awesome workout buddy, and "porch sitter" for my husband.  Unfortunately, Salvo passed on Sunday, July 20.  My family is heartbroken.  We have lost a friend, family member, and a loyal companion.  He is gone, but will NEVER be forgotten.  We need time to mourn our loss, but please keep my family in mind for any future litters (next summer). 
Again, thank you.  We were truly blessed to have Salvo in our lives.
Sincerely,
Heather Longworth 
---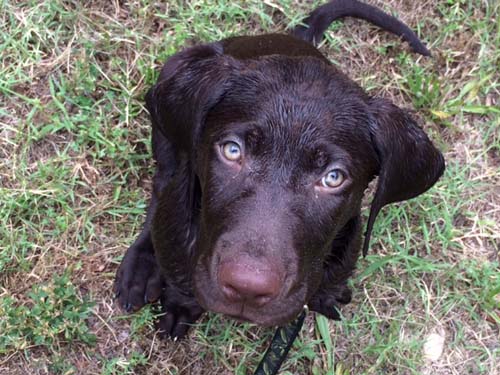 Jasper Newton of Southland (Sarah/Luke Litter) is doing great and we absolutely love him. He is practically potty trained, and sits, comes, lays down and shakes on command, fetches and is already loving the water. He is awesome! At four months he is between 40 and 45 pounds and his paws seem to be getting bigger every day. Thank you for bringing such a great puppy into our lives.

Mike Pukish
---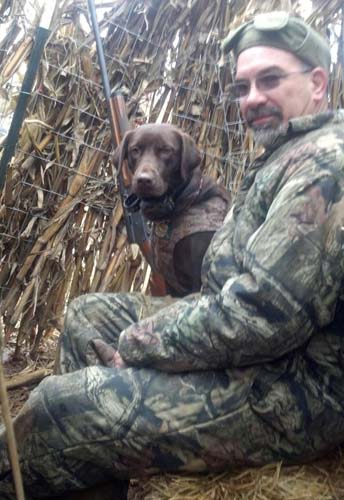 Hi Diana,
Just wanted to send you a current picture of Roxy (Jenna and Luke 2012). As you can see she is quite comfortable in the blind. She had a very good first waterfowl season. I am so happy with her and she is a wonderful dog. Please let me know when Jenna and Luke are expecting again.
Thanks,
Cameron
---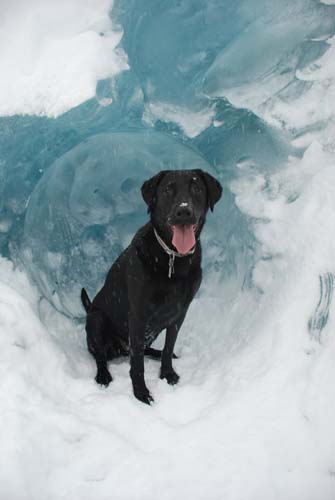 Hi Diana,
Six years ago I became the proud owner of Southland Jetsetter (Joe/Dusty 03/19/08). Jetta is the sweetest and shiniest girl and has a true zest for life. No matter what she is doing, she does it with enthusiasm! She is quick to learn and proves that you can teach an old dog new tricks! Thanks again for a great companion – she is truly the best dog!
Best regards,
Kate Mickelson
Mendenhall Glacier, Juneau, AK
---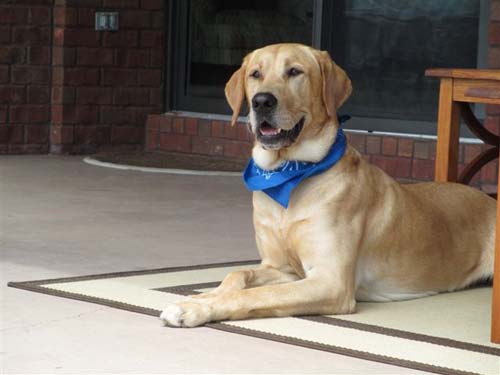 Chance is our second lab from Southland Kennel. He was thrown from Joe and Lucy four years ago and has grown into an amazing family member. Chance has traveled with us, as a military family, and now that we're settled in Florida, he has enjoyed swimming and retrieving...boating and bird chasing on the beach. He is an incredible dog who continues to teach us what life is all about. Thank you, Diana, for helping us pick him out of the litter.
John Hilterman
---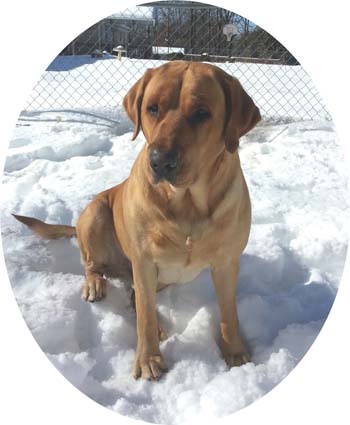 Hi Diana,
My name is Jim Payne and I got a puppy from you 2 years ago from the Gentleman Joe/Bit o Honey litter (2/21/2012) and just wanted to give you an update. His name is Southlands SGT. Boscarelli (Bosco) and he's doing great. His greatest joys are going to the river and going for rides in the truck.He gets tons of compliments everywhere we go. He's so smart, often too smart for his own good lol. Thanks again for a great companion. I couldn't ask for a better dog.
---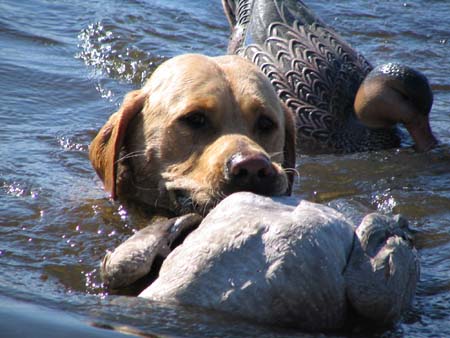 Rebel was thrown from Honey and Joe's very first litter. He is as good on blind retrieves as he is on open water easy drops. Of all the Labs I have owned I have never had a more evenly tempered boy. An incredible hunter and even better house companion. Diana, thanks for breeding such a great line of retrievers.
Michael K Morreim,
Virginia Beach ,Va
---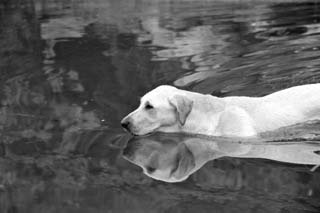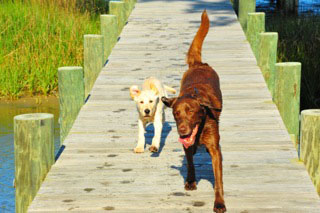 Dear Diana,
Sorry this has taken us so long but we wanted to finally share some pictures with you. Moose DOB 2/7/09 Joe/Reba and Fletcher 2/21/12 Joe/Bit-o-Honey are the best of friends and the most wonderful companions you could ask for. We can't thank you enough for the job you do breeding such wonderful dogs!

Regards,
Cheyanne & Nicholas Warren
---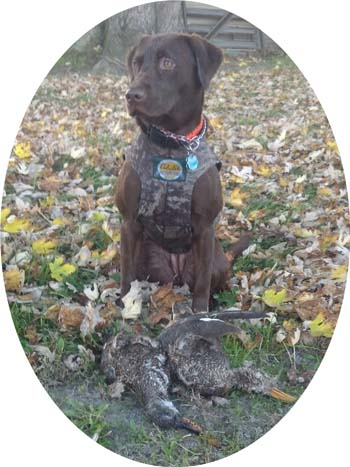 Diana,
I just wanted to give you an update on Roxy (Luke and Jenna Litter 12-2-12). Roxy is doing great! I absolutely love her. I had her in training this summer with Pat Nolan at Ponderosa Kennels and she did wonderful. Today I took Roxy out on her very first duck hunt. She did an awesome job. I have attached a picture. I can't believe how much she looks like Luke. Thanks again, I could not be happier!

Cameron, Sykesville, MD
---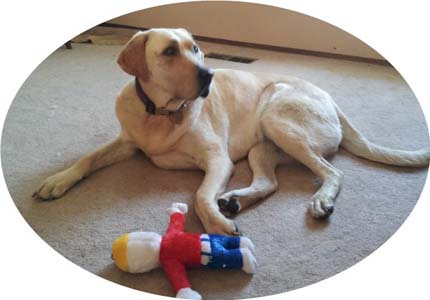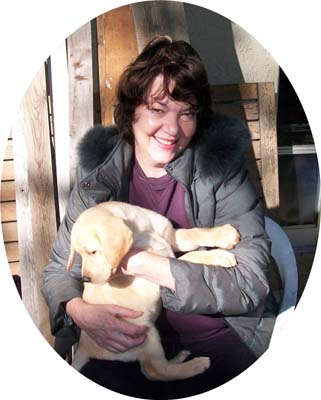 Riley just turned 3yrs. 9/6/13 the offspring of Joe and Sandy. She's 95#, tall, slim waistline and stunning good looks. We appreciate you picking the pup for us and sending her out to California. Genetics is so important when selecting a dog!

Thanks,
Greg & Peggy Cronan
---
MACH U-CDX Southland MZ Godiva UD XF CGC
Leroy x Charm (8-25-05)
D-va finished her AKC Master Agility Championship August 3rd 2013 in Fredericksburg, VA. Way to go "chocolate thunder".
Thanks for breeding this cool dog Diana!
Jackie Kirkman...Norfolk, VA
---
Hi Diana,
Hope your doing well. Hard to believe that 2 years have passed so fast since we picked up our Duchess. Just wanted to give an update on Duchess, a pup from Joe and Sandy (June/2011). Duchess celebrated her 2nd birthday last week, which was on June 11th. She has grown to be a beautiful healthy big tall girl. We always get complements on her looks and size. She is still doing good on her overall obedience. However, she has a mind of her own sometimes when she gets into explore mode around the house. Thank you for giving us a true friend and companion.
Shon & Jennifer Bumbrey
King George, VA
---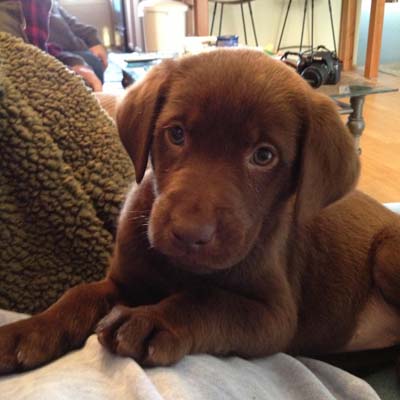 Diana,
I have been looking for a Lab puppy for several years. I checked out many different breeders, mostly backyard breeders with a few kennels mixed in. I was in contact with a kennel in North Carolina and when I told them I lived in Maryland they referred me to Diana at Southland Kennels. I took my first trip to Southland and was immediately impressed with Diana's operation. She had two beautiful yellow's available but I had my heart set on a chocolate. Diana introduced me to Jenna and Luke and said that they were expecting a litter. Luke is probably the best looking Lab that I have ever seen. I immediately gave Diana a deposit and could not wait for my pick. When the day finally arrived I was so excited to see four of the best looking chocolate female labs I have ever seen. It was tough choosing but I finally decided. Her name is Southland Luke's Roxanne Roxanne but we just call her Roxy. She is one of the best dogs that I have ever owned. My vet is thoroughly impressed with how healthy she is and everyone who sees her comments on what a good looking dog she is. She is very affectionate, plays very well with other dogs, and is doing a pretty good job getting house broken. At ten weeks she started successfuly retrieving on the "back" command and she keeps improving each week. I can't wait to take her into the field next fall. Diana and Southland Kennels are a top quality operation and I could not be happier with Roxy!
Thanks Diana
Cameron Rahnama Sykesville Maryland
---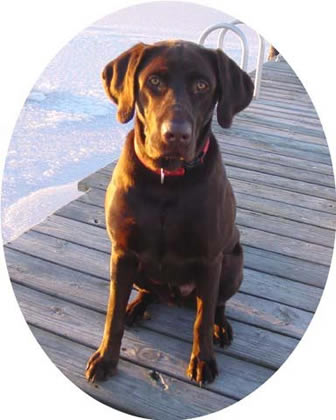 Diana,
Just wanted to let you know that Otis died this week. He was a pup from Leroy/Jay 1993. I have had many dogs in my 69 years, but none as good as Otis. He was my running and hiking partner and covered from 15 to 20 thousand miles with me.He was also a constant companion! My Son and I knew immediately upon meeting Leroy that his pups would be super. I was never let down. I am sure that I will move on from this loss, but will never forget him. After my wife and I are done with dealing in the aftermath of the destruction we had here in NJ from the storm,and after my middle daughters wedding in May, i would like to revisit your kennel and see any dogs that have Leroy's genes. Otis cannot be replaced; I can only hope for another beautiful friend to be next to me.

Harry Turse
---
| | |
| --- | --- |
| | |
Diana,
I wanted to share these great pictures taken by my uncle last week while Cedar and I were in Saskatchewan hunting. This was his third trip up there and at 8 years old, he is still sharp as a pup. I want to express to you that Cedar has been a excellent family dog with my 3 young children as well as a perfect hunting companion. Cedar was from your Leroy and Maggie litter from May 2004 and carries that affectionate "lean" when he greets you. Hope you enjoy the pictures.

Best Regards,
Chris Hobbs
---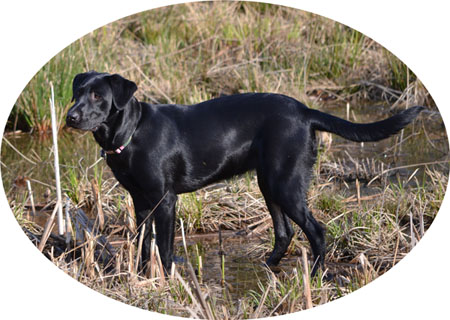 Diana, Let me begin by telling you that this is way over due. "Southands Let em Lock Lucy" (Joe/Dusty Litter) has truly been a welcomed addition to our family. She is loving, affectionate and eager to please. She greets everyone with kisses and waits by the door when each person is expected home. Lucy loves her daily walks and rarely comes home empty "pawed". She always has a great find to show off to everyone when she gets home. She's big on snuggling especially at nap and bed time. She also loves training, duck hunting, playing hide and seek, swimming and any kind of mischief she can find.... dare I say we even paint her paw nails from time to time! She will be turning 2 May 31st and she is absolutely the BEST!
Thanks so much!
The Cobaugh Family
---
| | |
| --- | --- |
| | |
| | | |
| --- | --- | --- |
| | | |
I am an avid wildlife and outdoor photographer. Hank became my top model! He has always been eager to "strike a pose" although sometimes I think he gets a little annoyed at me! Photographs of Hank have been published in VA Wildlife, The Retriever Journal, and in October of 2011, he was featured on the cover of Gun Dog Magazine!

"Hank", a son of my beloved GMHR Southland Leroy Brown. Hank is owned by Eric Rutherford of Chilhowie, VA.
---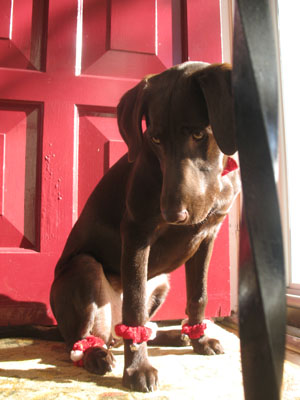 To Diana-- Wishing you and yours a Merry Christmas.
Our Southland puppy, Duchess (Peanut/Bolt), is just six months old so this is her first Christmas. She is a wonderful dog: smart, sweet and enjoys training and pleasing people. She's strong, too, and loves her long walks through the woods. Thank you for your expertise and for your love of Labs. You gave us six pounds of fur and love. She now is a fit, forty-pounder. All good wishes for the New Year.
Thank you.
K. and T. Vanden Brook
Arlington, Va.
---
| | |
| --- | --- |
| | |
Hi Diana:
Just wanted to report how well our "little" Lena (Joe/Sandy) is doing, after celebrating her first birthday. As these pictures show, she is absolutely gorgeous and we always receive compliments on her stunning good looks. She's a tall girl and currently weighs about 75 pounds -- all muscle, we think! There is no doubt she's a water dog . . . and a tennis-ball fiend; she can sniff them out where-ever we happen to be! She adores our 15-year-old Golden, Dexter, and is best friends with every other dog she meets . . . incredibly good-natured. Above all, she's the sparkle in our lives, a true gift.

Thanks for such a amazing pup!
Beth and Tom deBeau
---
| | |
| --- | --- |
| | |
Dear Diana,
Glinnie (Leroy/Cotton 5/2/05) earned her Master Agility Championship title this past weekend up in Salisbury. It happened on the 6th anniversary of picking her up from Southland which I think it pretty cool (July 22). She also is a double certified therapy dog and we attend Reading Education Assistance Dog sessions up in Ashland all summer. She also does tricks and agility demos for various camps and events around town all year. The children (and adults) adore watching her do her stuff!
She has been the best thing that has ever happened to me.

Thank you again.
Loughan
---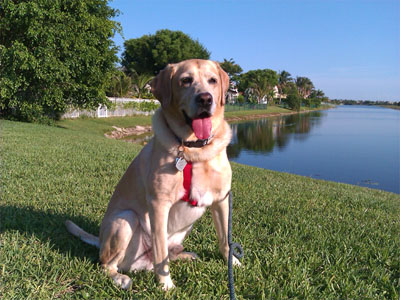 Hi Diana,
I just wanted to drop you a note after visiting your website again after so many years. We own "Dexter" on your album 4 page (Sophie and Jack litter June 2003). I cant tell you enough how much joy Dexter brings to our lives each day. Thank you so much for the time and dedication you put into your work. You've truely given us a best friend for the last 8 years. And he is doing great with the same health and desire to please as ever.
Yours truely,
Paul Smiley
---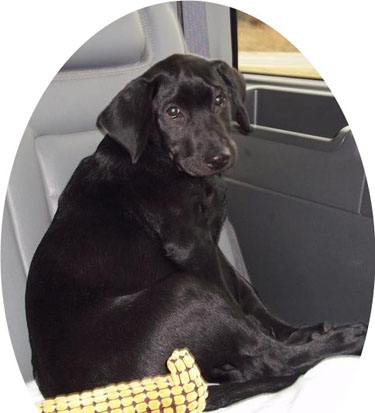 Hello Diana,
We just wanted to let you know that Elwood is a great pup (Princess/Angus Litter 9-15-10). He is growing like a weed 55lb.s at 5 months. The vet say he's perfect! We get alot of complements about him. He is a very smart and a very well bred pup. Sending some pictures. We love him dearly.
Thanks so much,
Debbie & Nathan Dryden
---
Hi Diana
Hope you and the dogs are doing well. I know all of your pups are beautiful, but Sandy and Joe's genes really came together in an extraordinary way when they made Lena! She's so remarkably gorgeous at such a young age . . . everyone comments on it. That, and her big paws!! She is indeed growing into a tall girl, very lean and weighs 53 pounds at 5 1/2 mos. She's doing well in puppy kindergarten, and has mastered "down" and "drop it" with very little coaching. (The "drop it" command comes in handy with all the sticks she likes to bring in the house!) She continues to be the most outgoing and social lab we've had . . . every dog she meets is her best buddy! Oh, and she likes to play a few notes on the piano every day, and recently has decided to hold the note until we give her a treat! Quite a character. Here's a few pictures.
Beth deBeau
---
Dear Diana,
I just wanted to update you on our wonderful friend and hunting partner Colbie Jo (Joe & Lucy litter 6/18/09). 2010 - 11 is Colbie's first full hunting season. She is retrieving beautifully and is a joy to watch in action. She is lightning fast and persistent through the last bird of the day. Colbie is a wonderful campanion at home, enjoys meeting new people, loves kids and always receives compliments for her good looks and behavior.
Thanks again for such a wonderful dog!
Steve & Anne Wilson
Kulpsville, PA
---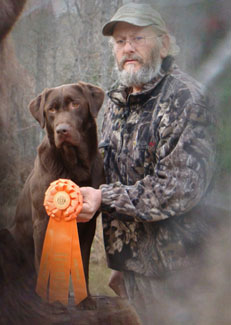 Here is a picture of Sarge (Leroy/Charm 8/25/05 litter) He is pictured with our trainer the day he received his AKC SH title. Sarge is the most gorgeous, muscular chocolate male I've ever seen. He is a very driven dog when it comes to retrieving and hunting and does really well with both upland and waterfowl hunting. (he did a waterfowl hunt in South Carolina this weekend and had over 50 retrieves) Sarge is our third Southland Leroy male and we couldn't be happier!!

Linda and Larry Mock
Williamsburg, PA
---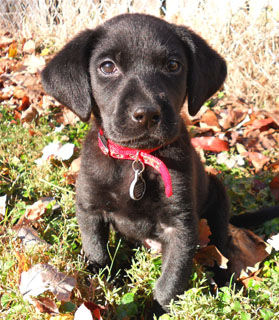 Thank you so much. We love our new puppy (Princess/Angus Litter 9-14-10). His name is Doji Southland Byrum. He's been so great, it's hard to remember the house without him. He seems to learn something new everyday. If you ever need a reference or anything let us know. We couldn't be happier with your kennel or our new baby.

Thanks again.
Ward & Eva Byrum
---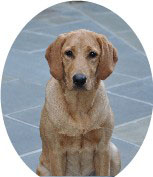 Hi! We adopted Kenzie last January and we just wanted to thank you! We absolutely love her! She's a beautiful, great dog. (Joe/Dusty Litter)
Thanks!
---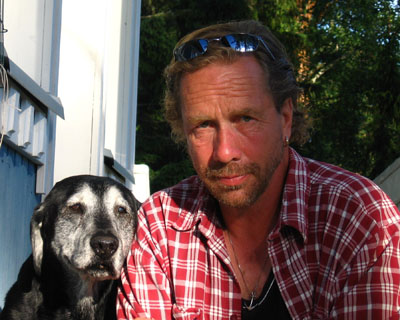 Hi Diana,
I do not know if you remembver, but I visited you 13 years ago. Shaman is a dog who has never failed me, not in hunting or hunt tests. Nothing stopped him when it came to retrieving game, unless it was my whistle. Shaman is a once in a life time dog. He reached the highest title in the hunting tests very quickly and easily. He has been the right way tough and also has endless motivation when he is working. But not anymore as he is a healthy 15 year old. Thank you for this dog.

Southland Black Shaman
Tiger/Shadow Litter (11-13-94)
Owner: Jyry Tuominen
Korppoo, Finland
---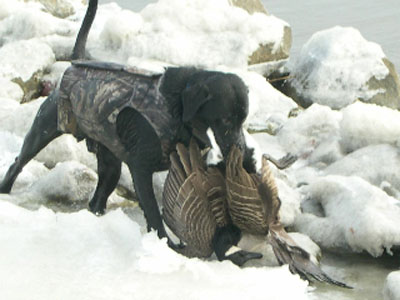 Diana,

Just a quick e-mail with a recent pix of "Rudder" (Dusty/Tucker Litter, 1/15/07).
He has been a pleasure from the day we brought him home and has matured into both a wonderful companion to Joanie and me and also a treasured hunting partner. When it comes to retrieving, he is driven. There is no hesitation and no fear. He runs a great line and takes hand/whistle signals as though he read Wolter's book. I know that I am not suppose to brag on a hunting dog that is still living, but Rudder is the reason that I once again am enjoying waterfowling!!

Ned and Joanie McCall
Bozman, MD
---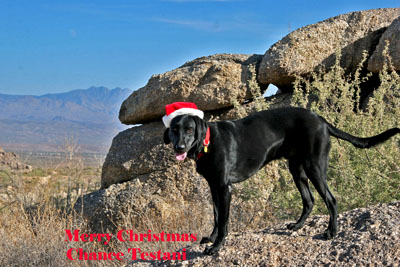 Hello Diana,
Once again, we have a wonderful friend and companion. Bart was our once in a lifetime dog, so we thought (Leroy/Annie 2001) Chance is a wonderful dog and so very much like Bart and then some! Chance is a hiker, he loves the desert and get so excited when we get in our jeep to go on an adventure. Arizona is a very friendly dog state. Where ever we go, everyone comments about how smart and handsome he is. Dusty and Joe produce great dogs. Thanks again for a wonderful dog.
Merry Christmas,
Mike and Robin Testani
---
Diana, We just got back from hunting and my friends that went with us today cannot believe Kayla (Reba/Tucker) is only 11 month old. She is the best and easiest dog I have ever trained. Today she had over twenty flushes and nine retrieves with no help. Great Dog, I might be looking you up for another pup in the near future.
Joe Kuzo

---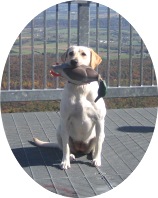 Here is a picture of Sugar. We have had her for little over a year now and she has been a great addition to our family. She is a great "lap dog" as well as a wonderful retriever. We look forward to the memories that she will bring.
John Pennington

---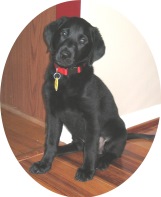 I wanted to send you a few pics of Taylor, BF from the Dusty/Tucker litter whelped 6-7-06. Taylor is doing well, she's a great dog and remarkably smart - she picks things up very quickly!

Thanks for the great puppy!
Suzanne & John Newton

---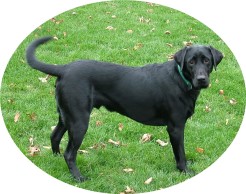 We've had Cooper (Charm/Leroy Litter 8-25-05) about one year now and could not be happier. He's a GREAT family dog. Thanks!
The Menschings
Flemington NJ

---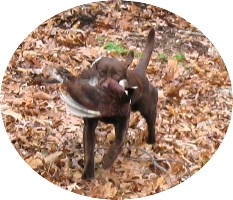 I have enclosed a photo of Max (Jay/Leroy Litter 6-30-05) retrieving a pheasant. He has become a wonderful family companion and hunting dog. He has been retreiving ducks and pheasant all fall. Thanks again for such a wonderful dog.
Ray and Jill Rafferty

---

Here is a picture of "Southland's Florida Jakey Jake" (Sophie/Jack Litter 4-4-05). Jake continues to be the best dog I have ever had. He is a crazy retrieving machine...and the most obedient dog ever. Thanks again for such a great dog!!!!!!!!
Lara Stabell

---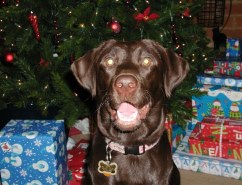 We just wanted to send in a picture of Katie (Lea/Tucker Litter 12-20-05) so you can see how she is doing, and we wanted to wish you a merry Christmas. Her registered name is Southland Princess of Puppy Love "Katie" and she is by far the best dog I have ever owned.
Brian Howett

---
Copyright © 2002 - 2020 Diana Jagoda
No portion of this site may be copied or reproduced without express, written permission