Started Dog For Sale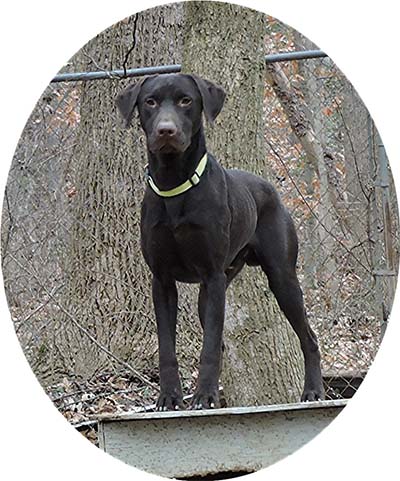 "June 18, 2016"
   "Gunner" is a 20 month old chocolate male looking for a loving home. He is very intelligent and tries hard to please. I have been working with him and he sits on command, kennels and comes well when called. He is a quick learner. He is very clean in his run and seldom makes a mistake, so house breaking should not be difficult.
"Gunner" is micro-chipped and current on all shots including Rabies. He has had preliminary Hip and Elbow x-rays and they looked excellent. He is also EIC and CNM Clear. He has not been neutered and would make a great stud dog. He has already sired two very nice litters for me.
"Gunner's" only vice is that he has "wings" on his paws and flies over any fence I have put up. I believe an underground electric wire fence would confine him, but I am just not set up at my kennel to do this.
"Gunner" was born at Southland and I had originally planned on keeping him for a stud dog. His sire is Southland Cool Hand Luke, who recently passed. He will max out at about 75 lbs. and looks and acts just like his Dad. His dam was Sarah, who is now retired and living with a very loving family, who are spoiling her.
"Gunner" will make someone a very loving, loyal companion for many years to come.

His price is firm at $2200.00.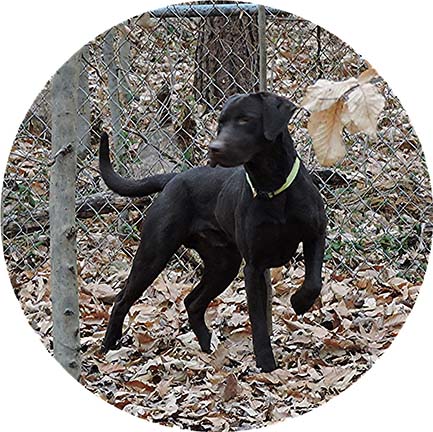 (Click to Veiw Gunner's Pedigree)