Started Dog For Sale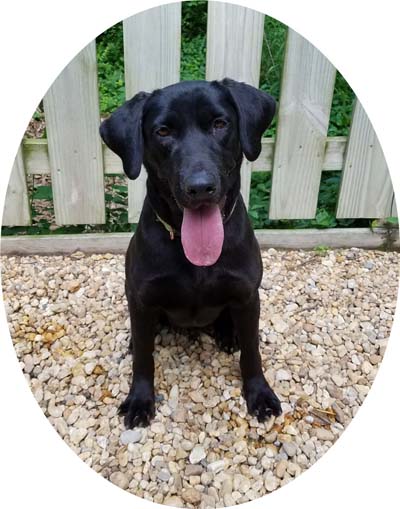 "August 14, 2014"
   Southland's Five Star Weekend at the Waldorf is a two year old black female looking for a loving home. "Bunny" is very intelligent and tries hard to please. I have been working with her and she comes well and kennels and sits on command. She is on the upbeat side and loves to run and play, but can settle down with a chew bone. She is not house broken but that shouldn't be difficult as she will readily go into her crate and can hold it since she is mature.

"Bunny" has had all of her shots, including Rabies and is micro chipped. She looks and acts like her Dam, who was one of my top brood bitches, but now retired. Her sire is my chocolate male, Luke, whose pedigree goes back to my beloved Leroy Brown. "Bunny" is not an alpha and gets along with other dogs. She will make someone a very loving, loyal companion.

I had planned on putting Bunny into my breeding program. Her eyes are CERF (Clear), OFA Elbows (Normal), but regretfully, her OFA Hips came back Mild Displaysia. Thus she needs to be spayed. She shows no signs of having a problem, but should not be put into a breeding program.

Bunny has found a home!
(Click to Veiw Bunny's Pedigree)