SOUTHLAND COOL HAND LUKE
X
DUCKWORTHS ABBY RHOAD
Whelped January 14, 2017
7 Black Males & 2 Black Females
$2200.00
---
"Luke"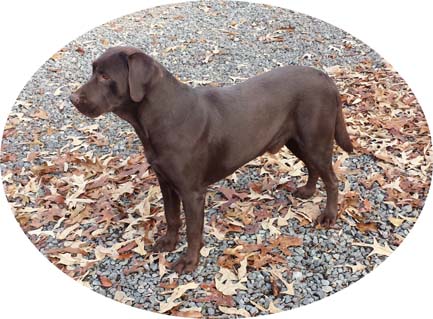 "Luke" is my dark chocolate, 85 lb. stud dog. I kept him from a Southland breeding seven years ago, between Larke Gentleman Jake, SH and my beloved Leroy daughter, Briar. Everyone that comes to Southland and sees Luke want one just like him. His head and body are in perfect conformation. He was raised in my home and is one of my 4 house dogs. He has a wonderful, loving, easy going temperament, yet loves to run, swim and retrieve. He is a very content dog whether laying by the fire in my Rec Room or confined to his kennel run.

Hips OFA (Good), Elbows (Normal), CERF (Clear), EIC (Clear and CNM (Clear).
---
"Abby"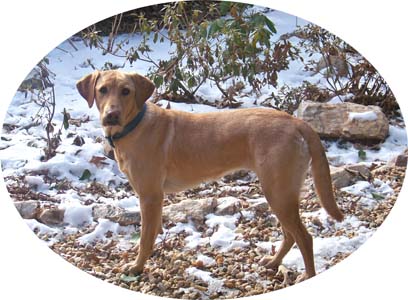 "Abby" is a 65 lb. three year old, yellow female that I recently purchased from Duckworth Retrievers in Midland, Oregon. She is housebroken and has an extremely nice pedigree. Her lines go back to some of the all time greats, such as Jazztime, Marathon Man, Black Golds Kates Rascal and Lean Mac.

She is OFA Hips (Good), OFA Elbows (Normal), CERF (Clear), CNM (Clear) and EIC (Carrier). But with Luke being EIC (Clear) she cannot produce an affected puppy.
---
This impressive pedigree should produce the hunting dog of your dreams plus a wonderful member of the family. I expect the pups to be average to large in size, well built and have strong retrieving instincts. The pups will be ready to go the weekend of March 3rd. The cost is $2200.00.