HR AMBER RUNS TRUE GRIT, JH
X
BOYNTON'S KALI GIRL
Due February 3, 2017
Yellow Puppies
$1900.00
---
"Duke"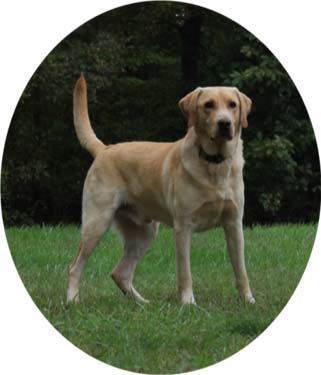 " Duke" is an extremely handsome 80 lb. young yellow male. He is owned by my assistant, Rebekah and is the love of her life. She purchased him from Amber Run Kennels. He earned his Junior Hunter (JH) title under the training of Will White, owner of Burnt Oak Kennels. He has a wonderful, easy going temperament in the house, but is a stylish retriever in the field and water.

He is OFA (Good), OFA Elbows (Normal), CERF (Clear), EIC (Clear) and CNM (Clear).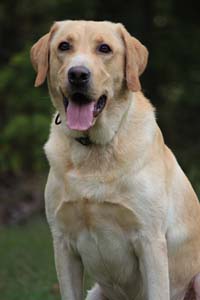 ---
"Kali"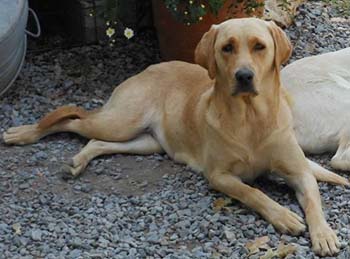 "Kali" is an 80 lb. yellow female from Boynton's Labradors in Germantown Maryland. Although six years old, this will be her first litter. Gale had not been able to get Kali bred and knew that if anyone could, I could. Thus Gale gave me Kali and in return, will take a pup to carry on her Boynton lineage. I hope to keep a pup from her next litter.

Kali is OFA Hips (Excellent) OFA Elbows (Normal), CERF (Clear).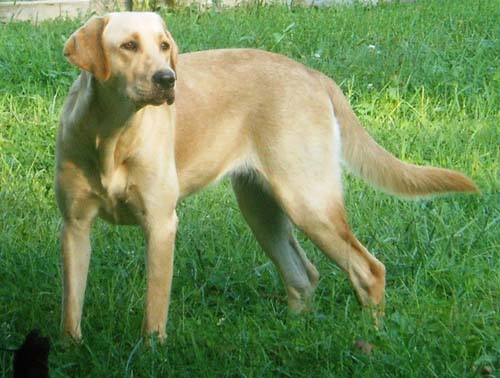 ---
This impressive pedigree should produce an avid retriever for a hunting enthusiast or just simply a wonderful family companion. I expect the pups to be average to large in size, well built and have strong retrieving instincts. The pups will be ready to go the weekend of March 24th. The cost is $1900.00.